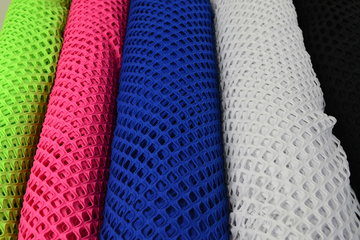 This fishnet fabric is very stretchy, which makes it suitable for tight tops, dresses and leggings.
STITCHING NET FABRICS
Use a stretch needle to stitch this fishnet fabric.
 
Can't find the right color or fabric? You can always call, email or reach us via the chat with questions, then we can see what we can do for you!
Are you unsure about the material? Request a sample first. You can do that here.