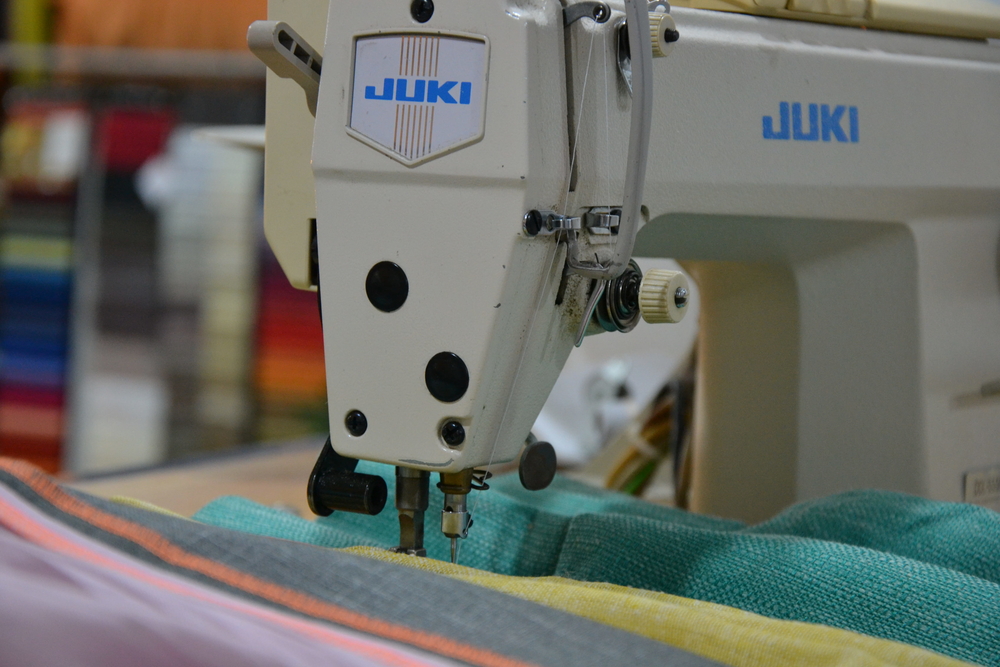 The Stoffen & Zo webshop is your specialist in custom jobs. Together with our Tessuti store in The Hague, we deliver high-quality custom work for your interior, garden furniture and other (outdoor) fabrics. From tablecloths and (bed)spreads to napkins or outdoor cushions for your boat. Do you have a custom task? We are happy to take up the challenge!
Curtains and blinds
We can do practically anything in the field of curtains; think of blinds (roman blinds), pleated curtains, ruffled curtains, curtains with weft rings or stitched loops. We additionally supply wooden and aluminum blinds, roller blinds, slats, shades and solutions for skylights.
Customization on request
In our store we have a workshop with skilled employees who can think about solutions and choice of materials. If you are interested in customization, you can fill in the contact form below. Don't forget to fill in your phone number. A request for customization often requires consultation and calling is faster and more efficient than emailing back and forth.