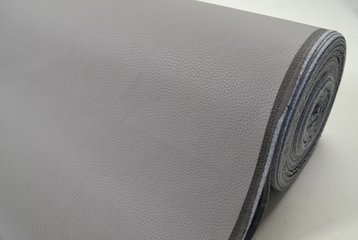 They almost cannot be missed anymore! Skai leather furniture in all shapes and sizes. They do not absorb moisture and are difficult to distinguish from real leather. They are beautiful in many different interiors and are available in all kinds of colors. Spotted faux leather is available at Stoffen&Zo per linear meter with a width of 145 cm. The faux leather fabrics are very competitively priced and can be supplied on a roll. Perfect to use for furniture upholstery.
Beautiful batch of artificial leather in 14 colors
Suitable for upholstery
Sold out = Sold out
What is skai leather / leatherette?
Faux leather, or skai, is an imitation of leather. It is composed of plastic and textile, whereby the plastic gets a leathery look by giving it structure. Our spotted leatherette has a high wear-out resistance and is very flexible. This makes it very suitable for covering furniture. An additional advantage of faux leather is that it is a lot cheaper than real leather. If you are looking for beautiful leather-look furniture, this will certainly be an attractive advantage.
Ordering faux leather
Faux leather or spotted skai is available at Stoffen&Zo for a small price. View our advantageous prices and order directly online. Faux leather that you order today before 4:00 PM will be shipped the same day. You can always
contact
us if you have any questions about our faux leather.